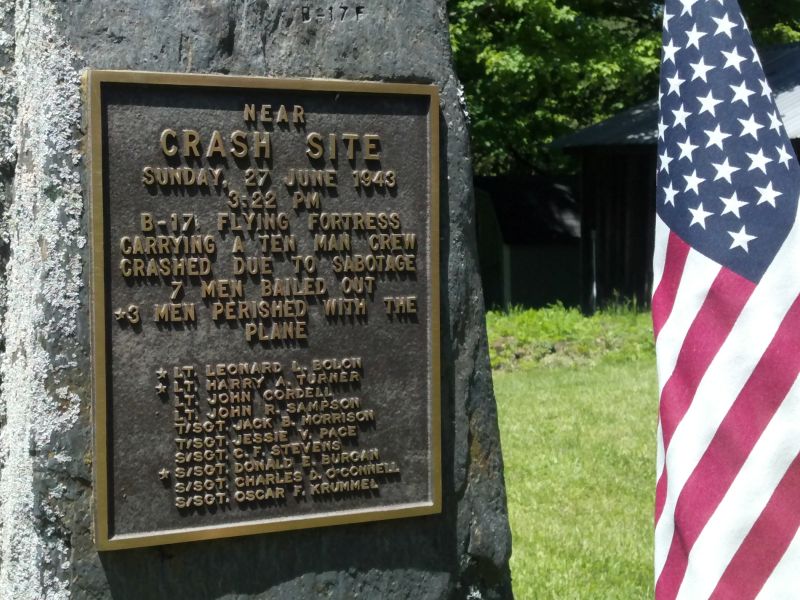 Two U.S. Army Air Corps bombers crashed in Vermont during World War II. On June 27, 1943, a B-17 Flying Fortress bomber en route from Nebraska to Maine crashed into Fish Hill in Randolph, VT. Seven of the crew managed to bail out but three died in the crash.
On October 16, 1944, an Army Air Corps B-24 Liberator bomber on a training mission from Westover Field in Chicopee, MA., crashed into the side of Camel's Hump mountain, in Vermont. The state's worst aviation disaster of the time killed nine of the ten crewmen onboard. Even to this day, remains of the wreckage are still visible at the site of the crash.
The following two tabs change content below.
Vermonter
Vermonter.com was started back in the mid 1990's as a Vermont resource guide. Since then it has evolved into more of a quirky historical and unusual chronicle of off beat Vermont folklore, myths and legends. It's easy to create a Vermont resource but damn hard to corral all the "good stuff" in one place. But hey, I'm having fun! This website is best enjoyed on a dark, rainy day with a cup of coffee and a loyal dog (or cat) asleep at your feet. So enjoy and have fun. "There be WEIRD stuff here!" Comment below, if you dare!
Latest posts by Vermonter (see all)